Each Gift Has a Unique Impact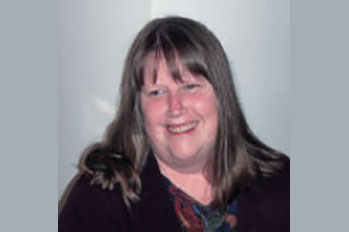 The University of Portland has received many bequests from alumni and friends of the University. When a donor designates a gift to the University through a will or trust, it is the ultimate gift. Estate gifts reflect an individual's life of hard work, sacrifice, education, and values. We cherish all gifts to the University, but estate gifts are the culmination of a lifetime of giving and tend to be the largest gift the individual ever made.
Elizabeth James was the valedictorian of her high school class at Hudson's Bay in Vancouver, Wash. Liz earned her undergraduate degree in business administration at UP in 1977 and later received her MBA from UP in 1986. She passed the CPA exam and then began her career as an auditor for Blue Cross Blue Shield. In 1983 she was recruited to Providence Health Systems in Portland where she eventually became director of finance.
Liz was an avid reader and also enjoyed knitting, among many other hobbies. She enjoyed traveling and also volunteered with several organizations. She overcame Hodgkin's disease as a young adult, and then it returned later in life. Liz died on February 26, 2012, at the young age of 57.
Liz was a quiet but loyal supporter of the University. She gave faithfully to UP in modest amounts every single year until her death. Upon her death, she included UP as a major beneficiary of her estate.
We are honored to receive all of Liz's retirement assets and other gifts through her estate, amounting to more than $1.6 million for scholarships and support of the renovated Clark Library. We are also humbled by these gifts, which represent a lifetime of hard work and sacrifice. Liz James truly represents the best of UP: faith, service, and leadership.
© Pentera, Inc. Planned giving content. All rights reserved.
Disclaimer